CALLING Pitch #2 Foreign startups based in FGN - 2/18(Thu) 15:50~16:20
[English to Japanese subtitle available] This pitch session will feature FGN resident startups who have come to Fukuoka from overseas to establish a base and develop various businesses such as IoT and Japanese language learning support. Two companies, dopang and SMARTI, will be speaking in English and will be available for viewing in a subtitled version.
Subtitles available in this session.

This subtitle is using the service of "Unison Systems", which was selected for the "Fukuoka City PoC Full Support Project".
Speakers
dopang.co
Founder & Partner
https://gengoya.club/
Memorize Japanese Vocabulary the Fun Way! - 単語を楽しく覚えましょう!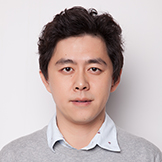 SMARTI is engaged in the research and development of AI technology for speech recognition and related products, as well as the development of software and hardware for AI and IoT products and solutions for the hotel, medical, smart home and other industries.
HU ZHENCHENG(James) HU ZHENCHENG(James)
HMS Corporation,Inc.
Representative Director and CEO
https://www.hms-global.com
Using the world's most advanced AI and edge computing technologies, we are developing and commercializing the world's fastest, smallest and lightest smart camera system that integrates image input and processing. It can be used in all fields, including robots, drones, smart home appliances, as well as automated inspection and control devices in industrial sites.
If you use a reflector with special technology, the light appears to be a sphere. It looks as if the light is floating, like a hologram.
GOGOLOOK Co., Ltd.
Japan Country Manager
https://whoscall.com/ja
Gogolook was founded in Taiwan in 2012, and in 2020, we established our Japanese subsidiary, Gogolook Corporation, in Fukuoka City. We have a database of 1.6 billion phone numbers, the largest in Asia, and use AI and technology to develop and provide services for "Whoscall," a phone number identification application that prevents unwanted or fraudulent calls.